We accept telephone payments, card payments, bank transfer & PayPal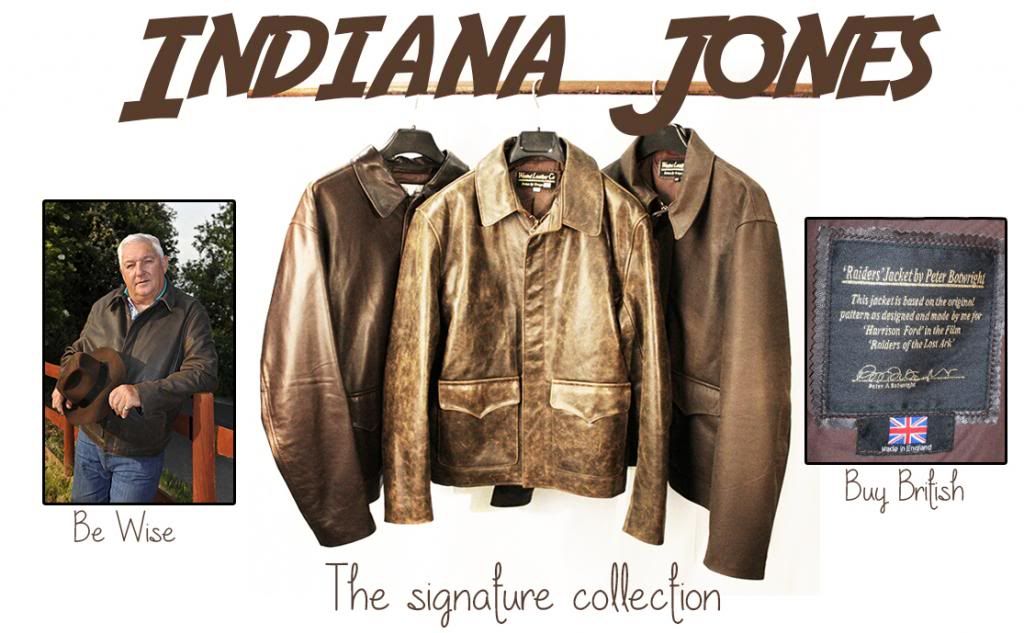 My name is Peter Botwright of Wested Leather, in 1980 I was commissioned to design & make Harrison Ford's 'Indiana Jones' jacket for the film Raiders of the Lost Ark.
The jacket passed through many stages of design, finally meeting the exact requirements of both the film's designers and Mr Harrison Ford Himself.
With every replica leather jacket purchased directly from ourselves we will supply a Certificate of Authenticity and a 'SIGNATURE' label confirming that you have purchased an authentic replica and not an unauthorised or inferior copy.

The products listed below come in Standard sizes, Custom sizing is available here.
Be wise - Buy British
Products

Page
« Prev |1|2| Next »